We welcome your feedback, comments, and compliments. We would really appreciate an online review from you!
Please visit one of the sites below to leave a review or comment. Choose the one (or all) that you find most convenient. Thank you!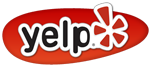 Lockhart's Services | Omaha Nebraska |
402-612-2555
Website Design by
B

k

Website Design

†

All Rights Reserved
"You Need a Site To Be Seen
™
"